Redefine Mobility. Regain Control
Designed in partnership with highly experienced orthopaedic surgeons, the XBrace is a next generation knee brace that redefines how knee pain and weakness can be managed. Unsatisfied with current brace offerings, we breeched a new frontier with our patented mechanical offloader design which provides leg muscle support, making standing, climbing stairs, walking, and even running a painless experience.
Built from a lightweight carbon-fiber frame, it is 30% lighter than traditional knee braces, making it wearable for long periods. Additionally, our one-size-fits-all approach allows adjustment for all leg lengths and sizes, ensuring maximum power transfer of the tension spring without custom-fitting.
Your Everyday Exoskeleton
The XBrace was designed as a joint venture between engineers and orthopaedic surgeons to offer a knee brace that would not only stabilise a painful knee, but provide a spring loaded boost to help with leg extension. Constructed from a flexible and lightweight carbon fiber frame, the XBrace is appropriate for all forms of activities, whether it be as simple as standing up from a seated position, or more rigorous sports.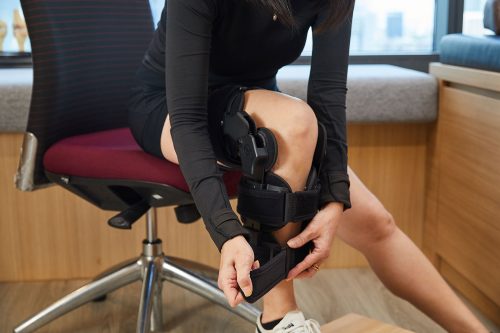 Our patented tension spring design offers between 3-6 kilograms of added force to leg extension, which can be adjusted based on the individual. Depending on the person, this can mean up to a 15% reduction in weight-bearing! Knee pains are usually worse at the end of the day because of the stress it is put through from daily activities like walking up and down the stairs. By offloading the knee, this shrinks the burden, minimising pain to prolong daily use.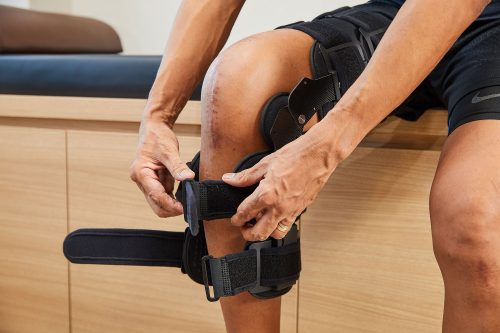 Unlike customised braces, the XBrace was built with a one-size-fits-all philosophy for it to be sold at a cheaper price. Both the diameter as well as the length of the entire brace can be adjusted to guarantee that it fits securely on the user regardless of leg size.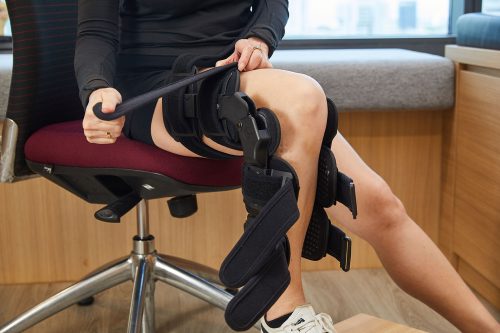 People who have osteoarthritis or previous knee injuries are often unable to fully activate their quadricep muscles. This problem is known as AMI – arthrogenic muscle inhibition. AMI is also common in post-operative patients that have undergone knee operations, such as knee replacement surgery.
Quadricep muscle weakness before and after surgery can persist in the long-term. This leads to less-than-desirable outcomes where patients suffer from poor knee function, prolonged rehabilitation, and poor quality of life. Hence, the Xbrace was developed with a proprietary ergonomic design to best assist patients in their rehabilitation.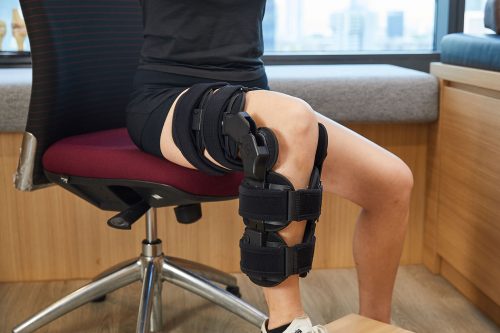 The XBrace benefits many users with knee pain, including but not limited to those with: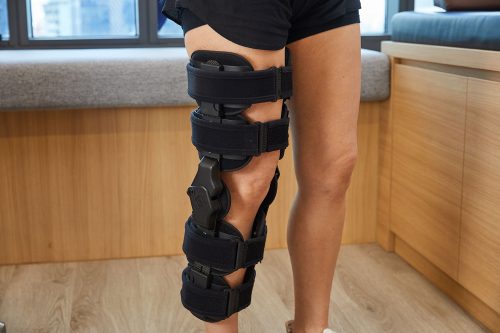 A revolutionary Orthopaedic support brace with adjustable assist. Allowing the wearer to vary the support tension of the brace according to the individual's recovery needs.
Please scan this QR Code for a video on how to put on the brace: